Finally, We're Here At The Cape Of Good Hope (Part 6)..
By
The journey to get to the tip of South Africa was a scenic one indeed. Honestly, I wouldn't mind doing it all over again
Simply gorgeous.
OK, we finally arrived at the Cape of Good Hope. There were already tons of tourists when we got there so Zoey and I decided to do a wander around.
Here are some pictures for you..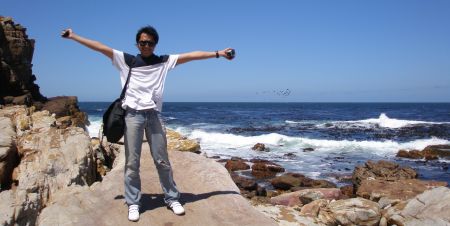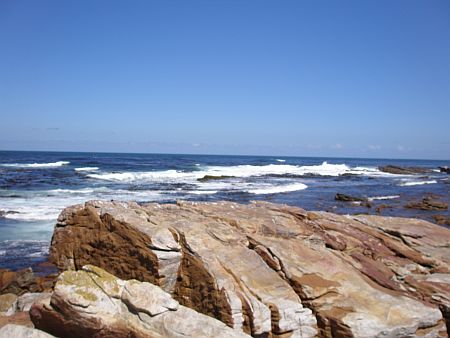 … and there was this stony hill by the beach and I saw people trekked up the hill. I didn't do it cause I ain't a climber. You never know that I might slip or something. Eeeeeeeeuuuwwwwww.. Hence no abseiling for me but watching is pretty cool for me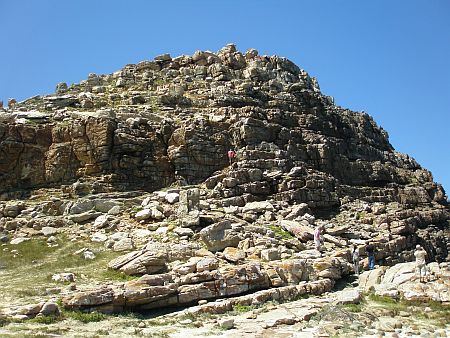 At this point, I was tempted to go by the shore of the sea because it was simply divine. The sky was still blue and clear. I mean, all the more reason to walk around this area and before I knew it, I found myself walking here like an object being forced by the gravitational pull. LOL
One quick note though, that there is no beach here, just lots of stony rocks that you can walk on. I didn't mind.
The sea water around it was so clear and you can see the sand at the bottom. In fact, if you did watch the video you could hear me bumbling away about something. Well, what I was trying to say was that I saw this tiny little baby fish by the shore. I know, big deal… but it was so small and almost invisible and I found it really exciting..Hahaha
<script src="http://flash.revver.com/player/1.0/player.js?mediaId:861717;affiliateId:117572" type="text/javascript"></script>
Most of the tourists who arrived before our group had left and I immediately took the chance to snap a photo of this infamous sign. Obviously, I couldn't be in the picture on my own
.. Hordes of new tourist were coming. Darn…
Well, at least I had my pic taken. On to the next one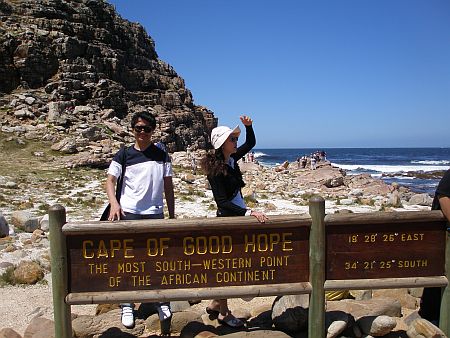 Related Posts You Might Be Interested To Know..